Welcome to the Norfolk Blues Society
Norfolk Blues-Society (NBS) exists to promote, preserve and advance the tradition and future of live Blues music in Norfolk. NBS holds a jam session once a month at four to five venues around Norfolk.
The Shunters Blues Band with a guest host front man kicks off the first half-hour. The sessions are 'Blues' based, that is, music with roots in the blues, played in whatever key, whatever tempo, whatever style the lead participating singer/instrumentalist chooses (see blues jam protocol here). It's a format that everyone knows, should know! (e.g. Blues Chords) which leaves space for improvisation, dynamics and those 'magic' moments that occur when the chemistry is just right. An organic melting pot of like-minded players coming together for the adventure and for fun!
NBS provides the P.A., drums and amps. Just bring your instruments and your 'chops'.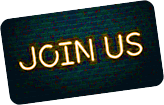 Anyone can be a member. All you need is a love of the Blues.
Join us today.

Normally, details of the next jam session will appear here, but following Covid, sessions are still being finalised.