Our Patrons
Luke Bullen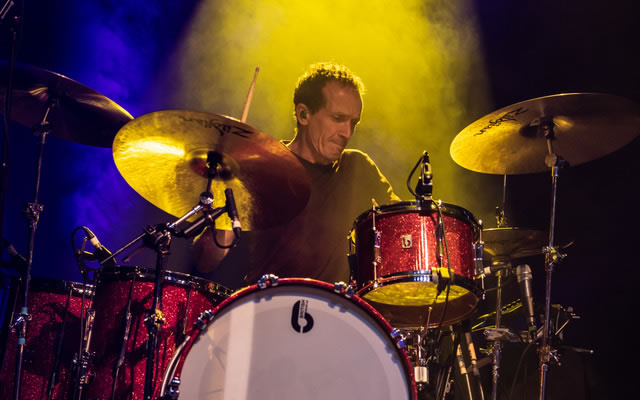 Luke has been a professional drummer for over 20 years and has toured and recorded with artists such as Reef, Bryan Ferry, Joe Strummer, Billy Bragg, KT Tunstall, John Squire, UNKLE and Cerys Matthews amongst others. He has performed all over the world, appeared on many international TV and radio shows and worked in some of the most prestigious recording studios. He now has his own residential recording facility on the North Norfolk Coast where he can record anything from individual drum tracks to tracking a full band.
Luke has been attending NBS Jam sessions when he can since 2017 and has been proud to be a Patron since 2018. The NBS effect has been influential on the Norfolk live music scene providing a platform for experienced players, beginners, and fans of blues music, letting them experience those special moments that blues music and its derivatives can provide. NBS has been the epicentre of many new bands forming and a huge network of practicing musicians across a wide range of ages.
Luke is currently mentoring a young man called Ross Stewart, who has been a member of NBS and has attended the society jams since he was 14. Now 19, he is writing his own material and has released a video and single that has had over 10 thousand downloads. He fronts his own group 'RSG' which has gathered a strong local following and is currently working on a collection of original songs.
Luke says "I am as proud of my part in his journey as I am to be associated with the Norfolk Blues Society."
Mississippi MacDonald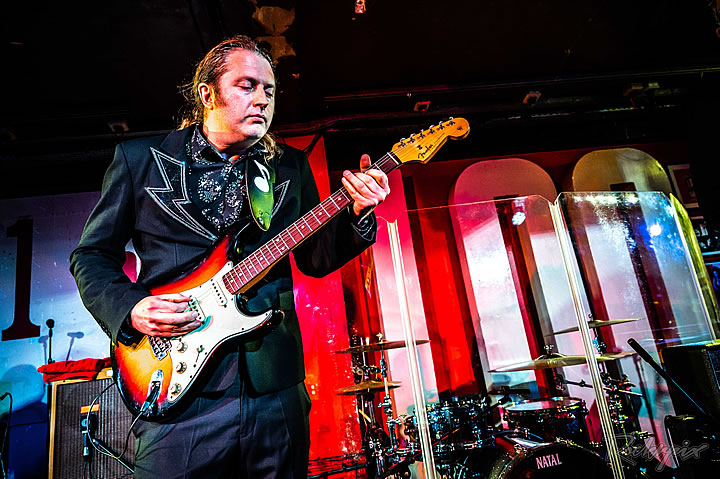 Mississippi MacDonald is an English Soul - Blues singer/songwriter/guitarist, fronting a four piece band.
He is a 6 times British/UK Blues Awards and three times US Independent Blues Awards nominee. Since his signing to APM Records in 2021, he has appeared on BBC Radio 2's Blues Show with Cerys Matthews and has played extensively in the UK and the US including a Washington State Blues Society showcase on Beale Street during the International Blues Challenge, appearances on King Biscuit Time (Helena AK), and Radio Memphis. He has recorded recently in the US with established artists Vaneese Thomas (Rufus Thomas), Benny Turner (Freddie King, Mighty Joe Young), and the Reverend Shawn Amos.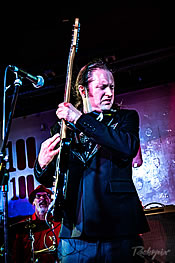 Mississippi's first record for APM, "Do Right, Say Right" was named in the top 10 Blues Albums of 2022 by Mojo Magazine, and was album of the year on HRH Blues Radio. Touring his second album for APM Records, Heavy State Loving Blues, he was appraised by Blues In Britain Magazine as "one of finest modern bluesmen in the U.K. and on this release he's excelled in all areas."
Heavy State Loving Blues has charted for multiple we eks at the top of the RMR Global Blues Report, second only to Buddy Guy, was in the Living Blues (US) top 25 charts for January and February '23 and has received major international airplay, including Sirius XM BB King's Bluesville in the US. In the UK, t he record was #1 in the IBBA Blues Charts for 2 months running – a feat that hasn't been achieved by any artist (UK or International) for many years.
Mississippi MacDonald's blues are authentic, heartfelt, and reflect a lifetime of learning from the greats.
Reviews
"Mississippi MacDonald represents the next generation of great guitarists who hail from the UK...wholly authentic, he's earned the right to claim the name" ~ Living Blues, USA
"Contemporary British bluesman Mississippi MacDonald proves he's as legit as they come on his hard - charging new record HSLB...a compelling, engaging artist who is going to make a lot of new friends with this record. Make sure you're one of them" ~ Rock and Blues Muse
"Hell Yeah!...fabulous, very Albert King circa his Stax days and in my world, it doesnt get much better than that" ~ Blues Matters!
"Superior soul - blues singing and songwriting" ~ Mojo, Issue 345
"MacDonald's blues ring with authenticity — quite an achievement considering it's mostly original music. He's a powerful, soulful vocalist, and his guitar work is stunning" ~ BluesRoadHouse.com
"British musicians have long had a burning passion for American roots music and none more than Mississippi MacDonald... [he] continues to carry the torch as a next generation blues man" ~ Bluestownmusic.nl
Links
Instagram: @Mississippimacdonald
Twitter: @sippiblues
Videos
Steppin In. Feat Benny Turner (Official Video)
It Can't Hurt Me (Official Video)
Devil's Chain (Official Video)
Short Film: From Bromley To Beale Street